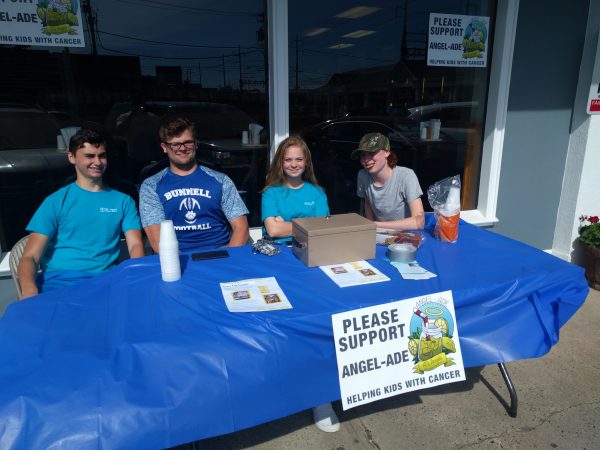 On Saturday, June 8, members of our Senior Youth Group hosted one of over 30 lemonade stands throughout Fairfield County to benefit Al's Angels (www.alsangels.org), a local charity whose mission is to provide help to families of children battling cancer, rare blood diseases and severe financial hardship.
TJ Genova, Emily Genova, Zack Korzenko and Maia Schwing manned our table in front of Pine Creek Deli in Fairfield for breakfast and lunch, and raised nearly $350 for Al's Angels.
St. Mark SYG has a long running partnership with Al's Angels, including fundraising efforts, packing and delivering holiday meal bins and purchasing and wrapping gifts for children in need.