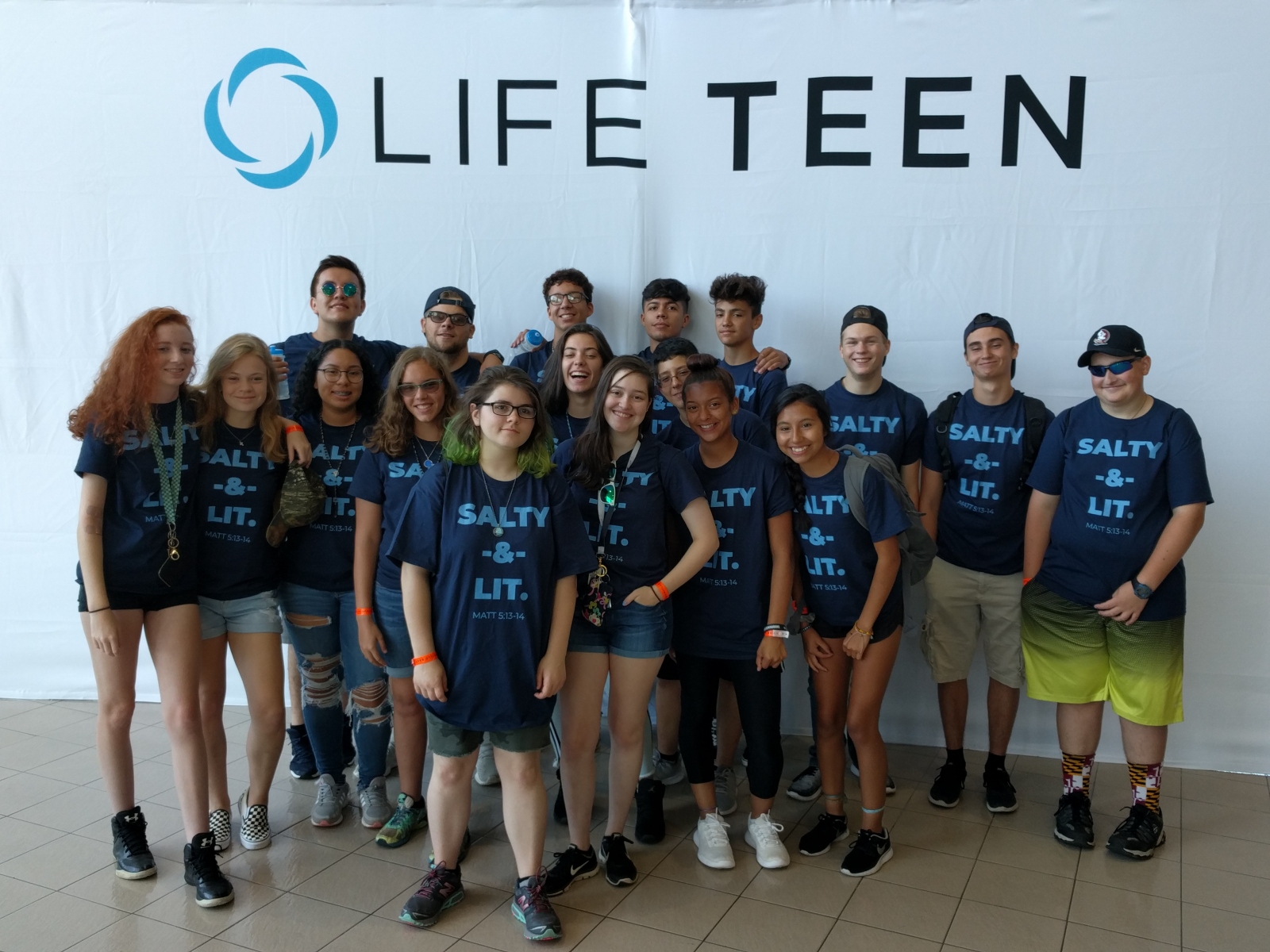 Last weekend, members of our Senior Youth Group attended the annual Steubenville East high school youth conference.
Sponsored by Franciscan University of Steubenville and hosted by Life Teen, the event is one of 22 nationwide conferences. Through dynamic speakers, praise & worship music, Eucharistic adoration, Mass and reconciliation, the youth are able to experience God's love in a powerful way. This year's theme was "Belong." Throughout the weekend we explored how, as children of God, we are all loved perfectly and unconditionally by our creator, and we belong to each other and among the Church. We talked about a variety of topics including cultivating meaningful friendships, connecting with our church community, dating and more.
We can't wait to share our energy and enthusiasm with the St. Mark community!
Thank you to all of those who helped us raise money throughout the year, we could not have done it without you!