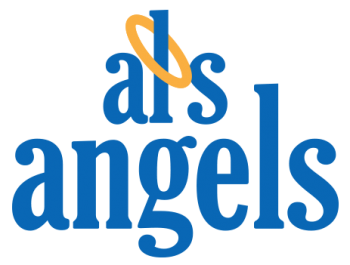 For years, our youth group has been strong supporters of Al's Angels, a local charity whose mission is to help families of children battling cancer, rare blood diseases and severe financial hardship. Many of you have helped with the meal bin assembly and fundraising efforts over the years.
I invite you to consider signing up for the Thanksgiving Meal Bin event on Saturday, November 9, 6:00am-1:00pm. Usually the most help is needed for the early shift.
Please see the note below from Al DiGuido, president of Al's Angels, and click the link to sign up!
Best,
Jared
Al's Angels

Volunteer Information

Greetings!The Al's Angels Thanksgiving Meal Assembly Event is scheduled for Saturday November 9th. Volunteer Registration is now OPEN. We need volunteers to aid us in both packing meal bins, loading our trucks and delivering either in our trucks and/or in your own vehicle.

Meal Assembly Logistics – Work shifts available are 6am-9am, 9am-Noon and Noon-2pm (truck loading and delivery)

Volunteering – It's easy to volunteer ! Please click HERE to sign up for this event

Location – 315 Seaview Avenue in Bridgeport. Take Route 95 North to exit 29 (Seaview Avenue). At end of ramp make a right turn. You are now on Seaview Avenue. You will travel thru 2 stop signs. After the second stop sign…building will be on the right. You will see a large Al's Angels sign on the fence.

Parking – There is parking available on the street near the building and at a parking lot at the end of Seaview Avenue.Your Support- We are asking EACH volunteer to bring a NEW unwrapped toy for a child under the age of 10 with them on Meal Bin Assembly day.

Upon Arrival – When you arrive – you will sign in and register your items at our Registration Area – You will receive a name badge that you must wear throughout the event. We want Angels to know each other by name ! You will drop off your donation items at that time in our collection bins.

Food & Drink – We will be providing breakfast items, coffee, hot chocolate, water and later in the day..hot lunch items..

Bathrooms – There are facilities located inside of the building for your use.

Angel Spirit – We have a great deal of new Angels joining us this year ! We want to make sure that EVERYONE who has worked so hard and contributed so much takes an active part in assembling our meal bins. I would ask you to do all you can to welcome each other as we are a family of Angels and to be considerate and helpful to each other during the day.

Row Breaks – In the interest of getting everyone involved…we may ask volunteers to take "breaks" from their "rows" to allow others to participate fully in the experience. Please cooperate as directed.

Take Care – we love having young children join us for this event !!! There is alot of heavy work involved here. We ask Parents to please be mindful of their surroundings and take care when young children lift etc…As you know this can be a hectic experience for many…I will say it many times during the day…We are NOT in a "race" to get this "work" done. Our efforts must be mindful of the children and families that are receiving their holiday meals from Al's Angels. There is to be no "rushing around". We have more than enough help to accomplish what needs to be done in the time allotted. Our work on this day is meant to be a meaningful experience for all those involved. If you are bringing young children/adults…please be mindful that this is a tremendous learning experience on the importance for ALL of us to "provide" for those in desperate need with a level of respect.There is no "throwing" or "tossing" items into bins. Each product is placed carefully into bins. I cannot stress this enough.

A core group of Al's Angels has worked all year in so many ways to create this opportunity for those in need. We are very happy that many more of our Angels are joining us on Saturday November 9th . We expect that you come with a shared passion to do this work with an Al's Angels spirit. Thank you for your time and support of Al's Angels.

Love,
Al

PS. WE are always excited to welcome NEW Al's Angels into our organization. If you have a friend/family member etc. that would like to join….please have them sign up !