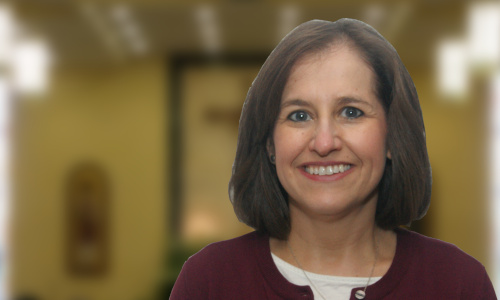 Miriam has been a parishioner at St. Mark Parish for the past 20 years. From 2001 through 2013 Miriam served on many committees of St. Mark School and was a long-time member of the School Advisory Board. Miriam served as Finance Chair for the School Finance Committee from 2006 through 2012. She has also volunteered in many parish activities including being a member of the Children's Ministry Team, the Parish Advisory Council, managing the cash room for the St. Mark Bazaar, and serving as a lector at daily masses. In 2014 Miriam was appointed as the Parish Finance Officer for St. Mark Parish.
Miriam is Certified Public Accountant licensed in the State of CT. She has an M.B.A. and a Bachelor of Science Degree in Accounting from the University of Connecticut. Miriam is a Partner at Capossela Cohen, LLC in Southport, CT where she performs audits, financial statement preparation, tax and advisory services to a broad range of clients.
Miriam lives in Stratford with her husband Glenn and daughters Michelle and Danielle who both are alumni of St. Mark School.